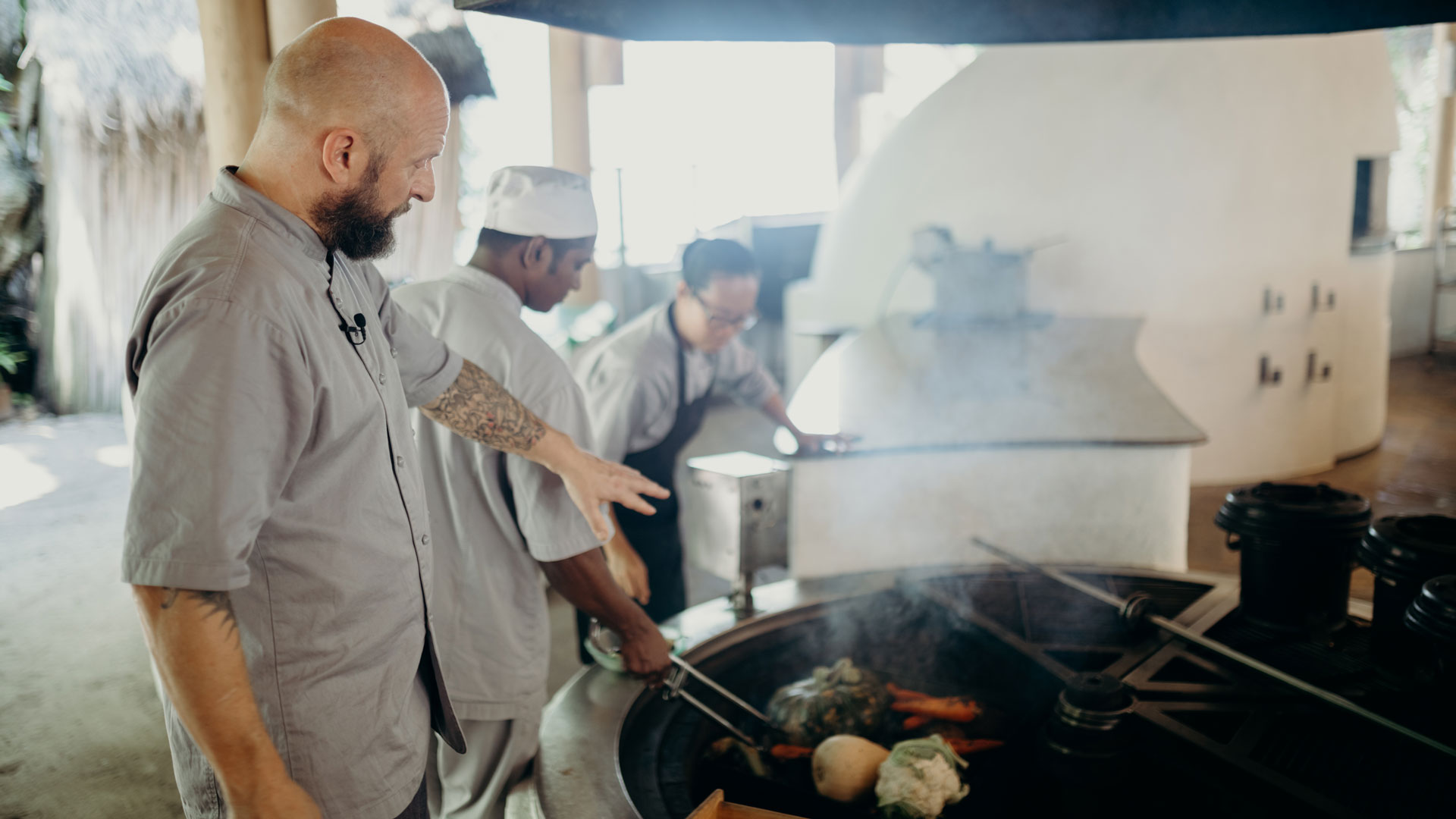 Consultant and Advisor
I often work as a recipe and product development consultant for the food industry in Denmark. Having a passion for providing consumers with the knowledge and desire to try new products, I find that product and recipe development is an extremely effective way to communicate various messages from food producers and organizations to their customers. COOP, the Organic Land Association, The Fishing Industry, OBH and others make up my client base in Denmark.
I work mainly as a consultant and concept developer for restaurants, hotels and resorts outside of Denmark. Restaurants like The House by Ginger in Thailand and Soneva Fushi's Shades of Green in the Maldives are among my clients.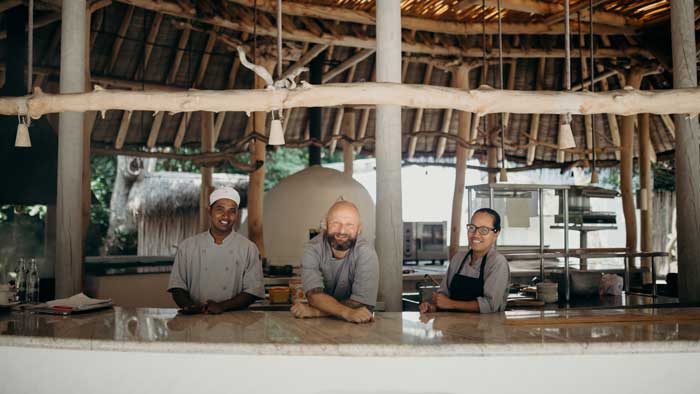 Concept developer at Shades of Green
vegan restaurant 
In collaboration with the hotel and resort chain, Soneva Fushi, I am currently developing a vegan restaurant concept called Shades of Green. The qualities I am focusing on are:
Vegan and organic plant-based menu
Nordic preparation methods
Promotion of Umami flavor
100% vegan cuisine
A tasting experience with plant-based foods grown in Soneva Fushi's Maldivian garden.
A Southeast Asian palette developed with Nordic traditional methods meant to intensify the taste with a "green" Umami flavor.
In line with Soneva's luxury experience and under a theme I've dubbed a 'Festival of color', the menu is built around an array of colors that help us explore and enjoy the various organic ingredients.
Yellow - Gurkemeye, Yuzu, Annanas.
Red - Beetroot, Pomegranate, Chili
Green - Spirulina, Pandana, Morning Glory
Follow the process of Soneva Fushi Shades of Green restaurants here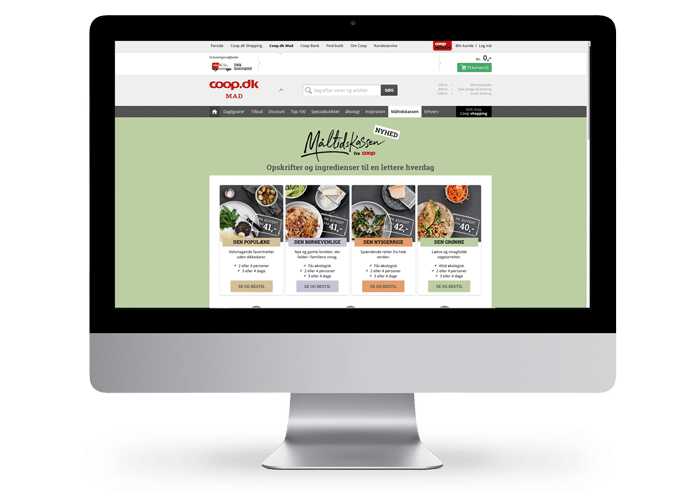 Concept developer on meal boxes for COOP  
I have taken part in developing recipes for COOP's new investment in subscription meals boxes. The meal boxes contain everything you need to make dinner for 3 or 4 days for 2 or 4 people.
The consumer can choose between different types of meal boxes and "The Curious," with exciting dishes from all over the world, is the meal box I have helped create. Targeting consumers who love surprises and possibly already have many different spices and ingredients; the recipes for The Curious are exotic, easy to understand and full of flavor.
The meal boxes come with an Økologisk option and are in a price range of DKK 42 per box. Read more about Coops Måltidskassen here.
Contact me
If you have questions, want to book a meeting or have an idea for a project; I would love to hear from you. Fill out the simple form below and I will reply to you as soon as possible.