Workshops, Teambuilding and Company Events
We organize workshops, team building and corporate events all year round. Everything from cooking school for children, team building for employees and workshops focusing on recipe development for food producers and companies.
Teambuilding for companies
Would you like to try something new? Welcome The Spisevogn! A new and different team building workshop for your next company picnic that provides your organization with fun, shared experiences.
Workshops for companies
Get new inspiration for the use of your products. I provide gastronomic consulting advice, inspiration and help with professional recipe development in collaboration with your employees and suppliers.
Brand events for the food industry
Do you, as a food business or organization, want to further your brand by participating in festivals and events? Together we can help you establish the right concept for your brand and help your professional development.
Cooking school for children
Children love to get their hands on some dough too and our cooking schools make for a lot of happy kids. One such cooking school took place during the autumn holidays at Supermarco where we made crispy pizza with Burrata cheese, ham and fig syrup and a dessert of fresh cheese with mandarin and orange nougat.
Cooking school for adults
Are you a team of five friends that want to master the art of Asian cuisine? Maybe a food business that wants to boost their product development or find new inspiration? We arrange tailor-made cooking school courses at The Bisquit Factory in Copenhagen or at your offices.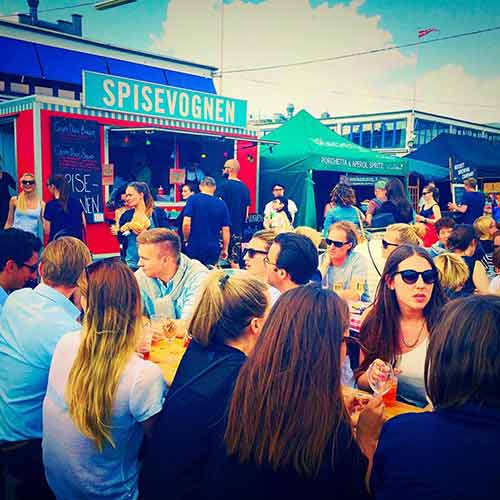 Contact me
If you have questions, want to book a meeting or have an idea for a project; I would love to hear from you. Fill out the simple form below and I will reply to you as soon as possible.