Eat the baked beets with quince puree or sour cream and good bread as an appetizer.
For 4 people
Working time: 10 min
Total time: 9 min
400 g beets
1 tbsp. vegetable oil
1 tbsp. salt
100 g hay
Wash and clean the beets well, cut off the top and turn them in oil and salt.
Put the beets in a cast iron pot with lots of hay and put the lid on.
Bake the beets in the oven at 165 degrees for approx. 60 minutes until soft and tender.
Keep the peel of the hay-baked beets and serve with quince puree.
Tip
Baking your root vegetables in hay gives them a slightly smoky taste that is a bit reminiscent of barbecue and summer time. You can buy hay from a pet store, but you can also bake them in a pot without hay, so you just do not get the smoky taste.
Quince puree
You get a large portion out of the recipe here, but you can use it for lots of others green dishes that need a sweet-sour zest. The jars can stay refrigerated for about 2 months.
1 kg of quinces, Japanese and ordinary large quinces can be used
2 cinnamon sticks
1 lemon, zest and juice thereof
400 g sugar
1 dl water
Wash the quinces well, then cut them into coarse pieces
Grate the cinnamon sticks in a large saucepan until the aroma of cinnamon smells
Peel the lemon with a thin peeler into fine thin strips. Squeeze the juice out of the lemon
Place lemon, peels and juice, quinces, sugar and water in the pan, cover and bring to a boil and simmer for 1 hour (add more water if necessary if it boils dry)
Cool the puree a little, then squeeze it through a fine sieve and discard the quince kernels
Then place in clean glass or plastic container with lid and store refrigerated
TIP
If you love chili, you can just add a little chopped chili straight before serving.
Note
Quince is an old aromatic fruit with a scent of sour, lightly fermented apple. The Nordic quinces are very sour and must be boiled in order to be eaten.
The recipe was published in Politiken / Spis & Bo / January 2021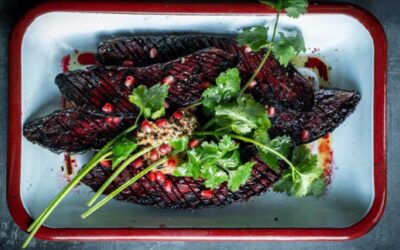 Grilled beets with Miso butter. Miso is a traditional Japanese pasta packed with vitamins, proteins and minerals.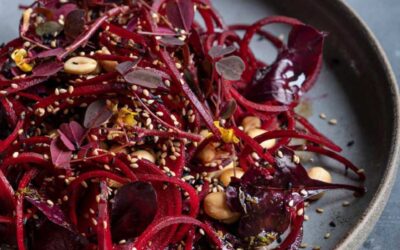 Beetroot spaghetti with soy / lime dressing.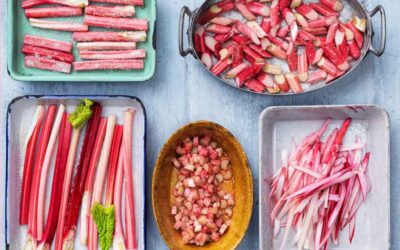 Basic recipe for baked rhubarbIn the sweet kitchen, add 10 tablespoons of sugar, for a dish in the salty kitchen, use 5 tablespoons.