Beetroot spaghetti
FOR 4 PEOPLE
WORKING HOURS: 25 MIN.
TOTAL TIME: 30 MIN.
50 g peanuts, salted
2 tbsp. light sesame seeds
1 tbsp. black sesame seeds
400 g long beets
20 g red forest acid / 1/4 pot
20 g amaranth leaves
Also: Soy lime dressing (see recipe at the bottom of the page)
Roast sesame and peanuts on a medium-hot pan for 4-5 minutes, let them cool. Wash and clean the beets well.
Put beets on a vegetable spaghetti (spiralizer) and make fine vegetable strips. You can also do this by cutting the beets into long thin strips on a mandolin iron or with a thin peeler and then into thin strips.
Gently flip it all together into a fine red salad, and serve with soy-lime dressing.
TIP
You can finely replace half of the beets with a red scallion and add mint and coriander for variety.
If you can not get red forest acid, then replace with coriander, for example.
Amaranth is an herb with red-violet leaves that resembles spinach. It can be difficult to get hold of, so replace with red basil if necessary.
Soy-lime-dressing
FOR 4 PEOPLE
WORKING HOURS: 10 MIN.
TOTAL TIME: 10 MIN.
2 lime and its shell, unsprayed
1 dl soy sauce
1 tbsp. honey
2 tsp. dark sesame oil (can be omitted)
Wash lime well, grate the peel on the fine side of the grater, and squeeze the juice from there.
Stir all the ingredients together, taste and ready to use.
The recipe was published in Politiken / Spis & Bo / January 2021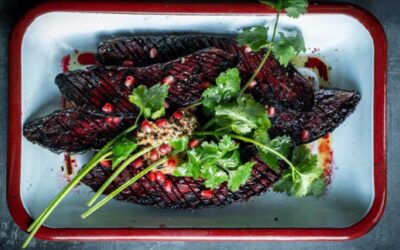 Grilled beets with Miso butter. Miso is a traditional Japanese pasta packed with vitamins, proteins and minerals.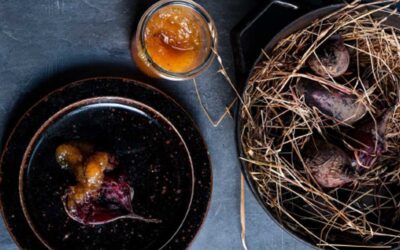 Eat the baked beets with quince puree or sour cream and good bread as an appetizer.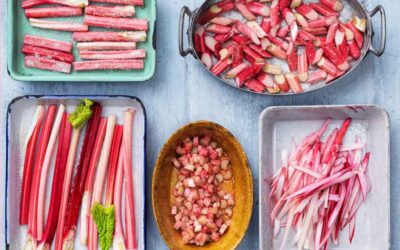 Basic recipe for baked rhubarbIn the sweet kitchen, add 10 tablespoons of sugar, for a dish in the salty kitchen, use 5 tablespoons.