Baked Rhubarb - Basic recipe for baked rhubarb
In the sweet kitchen, add 10 tablespoons of sugar, for a dish in the salty kitchen, use 5 tablespoons.
FOR 4 PEOPLE
WORKING HOURS: 10 MIN.
TOTAL TIME: 25 MIN.
1 kg of rhubarb
100 g sugar (10 tbsp. For sweet dishes,5 tbsp. for sour and salty dishes)
Turn the oven to 150 degrees hot air.
Clean and wash the rhubarb, and cut off the large leaves so that only the stems are left.
Cut the stems into suitable pieces.
Turn the rhubarb pieces with sugar and place them on a baking sheet or in a fireproof dish with baking paper at the bottom. Add a little water if needed.
Bake the rhubarb for 5-15 minutes.
Check them along the way - time depends on size and thickness.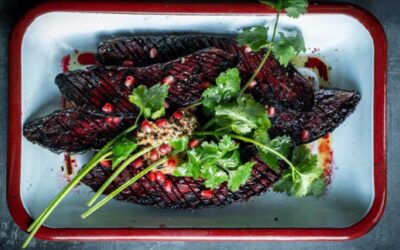 Grilled beets with Miso butter. Miso is a traditional Japanese pasta packed with vitamins, proteins and minerals.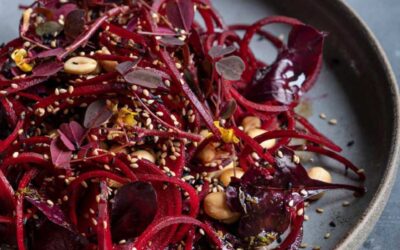 Beetroot spaghetti with soy / lime dressing.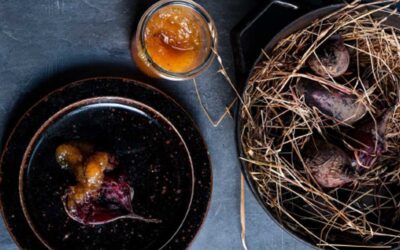 Eat the baked beets with quince puree or sour cream and good bread as an appetizer.